Training session in the province of Valladolid about species of community interest.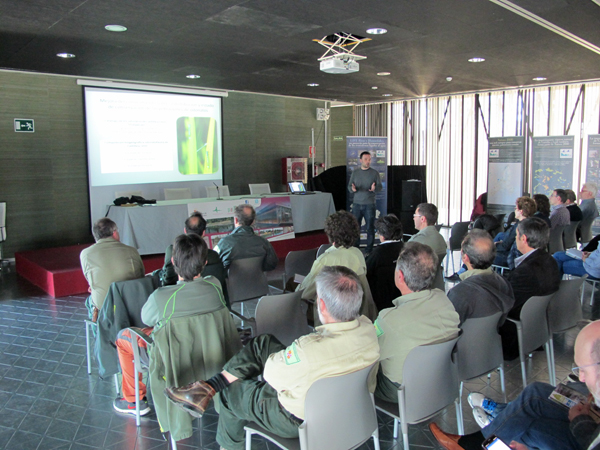 On March 31, 2015, the last of the 9 planned training sessions was aimed at agents, guards and environmental technicians of the Community.
As already mentioned in the news published on 02/20/2015, one of the objectives of the LIFE MedWetRivers project is to carry out a monitoring program that allows the assessment of the conservation status of Natura values. Given that many of the programmed follow-ups will be carried out by the daycare center (environmental agents and environmental monitors), it is necessary to provide the necessary pre-training and this is included in the E7 action of the LIFE.
The day was held at the facilities of the Center for Educational Environmental Resources of Valladolid (PRAE). They have attended the same 26 agents or warders and 11 technicians.
Throughout the nine days held during this month of March have involved a total of 259 agents or warders and 77 technicians. In addition, in the provinces of Burgos, Soria and Segovia, staff of the nursery has accompanied the specialists who have made the inventory of Iberian desman, thus conducting a practical training (In the rest of the provinces of the Community where this species is found, the practical training has been carried out within the framework of the LIFE of Germany)